In early 2020, the COVID-19 pandemic has turned our world upside down and the crisis is far from over. We have seen the Singapore government gradually ease the restrictions towards the end of 2020 but a reversal into Phase 2 heightened alert on 8 May 2021 due to increasing cases among the communities.

With these stricter measures, working from home (WFH) arrangements are a default. This means that employees will likely be bringing home more stuff such as laptops, hard disk drives and paper documents. Often, these will be containing or accessing confidential information about the company and personnel-related. Careless handling of these items can compromise the security and safety of the company and its employees. Fortunately, KGS cares about your data management. In this article, we will share 6 effective ways to manage
data risks associated with remote working.
1. Data management handbook for employees
Prepare and disseminate a set of data management guideline handbook into simple to understand format to all employees and have it easily accessible through shared drives, WhatsApp group chats or printed copies. The content should be tailored for remote working arrangements with case scenario examples that are relatable to the users.
2. Training
Conduct regular online training sessions on the company's policy and guidelines for WFH arrangements with an emphasis on data management. You can also use this platform to check in with your team's well-being and update them on the latest changes.
3. "Need to know" basis access to information
Work with your IT team or vendor to properly set up restricted access to files by the appropriate personnel. For hardcopy documents, users should return them back to the office for proper storage to minimise the duration of exposure in a less secured environment. If the document is no longer needed, users should shred them at home or engage a proper service provider like KGS.
4. Secure storage
Provide employees WFH with a lockable box to store all the confidential documents and external hard disk drives. This minimizes the exposure to prying eyes. Who knows if the neighbour is from a competitor company?
5.Digital security setup
Have your IT team or vendor to setup proper digital security measures for all devices and connections. This means to have devices, files and VPN connections password-protected to ensure security while not compromising productivity. IT solutions companies like KG Sowers can help your team with that while you focus on running the business.
6. Destroy them all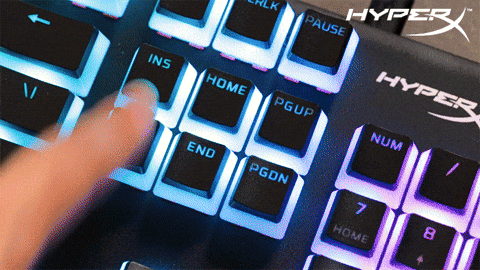 In movies like mission impossible where the device giving Tom Cruise the information will self-destruct after it has done its job, it is a good practice to destroy all data after its useful life. For documents, you should shred and hard disks, you should degauss. This secures yourself and your company from data leakages.
Stay safe and protected during this period and beyond
By following the recommendations above, you should be safe. Data security management is always ongoing and it should be designed into your workplace (including home) workflow to prevent any careless leaks and damages. If you need assistance on any secured disposal, feel free to approach us at [email protected] and we can tailor a fuss-free and secured way to dispose of your unwanted data and devices.