Since 1 July 2021, the National Environment Agency (NEA) has appointed ALBA as the Producer Responsibility Scheme (PRS) operator for the public consumers' electronic waste in Singapore.
E-waste has been a global problem. With devices containing precious metals as well as toxic substances, there need to be efficient ways for e-waste to be disposed. In Singapore alone, over 60,000 tons of e-waste are being disposed annually.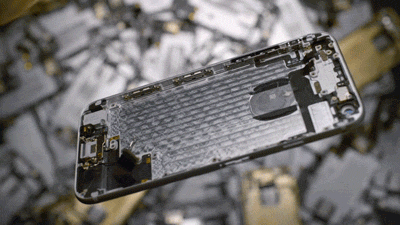 With the PRS, this means that there will be an official infrastructure set up for the public consumers to dispose their e-waste responsibly. There will be e-waste bins located infrequently accessed public areas like shopping malls and areas within the public housing estates (HDB flats). Major retailers will also be providing receptacles or services to take back e-waste at their stores or when they deliver new products to you. You can also request a doorstep collection from your house, probably with a fee.
What does this mean for businesses?
The PRS is designed for the purpose of giving the public a means to recycle their e-waste properly and the scope does not include businesses. Do not worry. The public has PRS, you have KGS. We are NEA licensed, have various global certifications and good work ethics to dispose and recycle e-waste responsibly.
We understand the different needs of the commercial and industrial sectors. We often tailor our solutions to best-fit clients' requirements. It is through this understanding that we have our robust workflow to also ensure the data security of your e-waste.
If your organization is looking to dispose and recycle any e-waste, KGS is here to be of service. With our dedicated teams, we make your e-waste recycling journey simple and efficient. From property managers to IT managers, we serve hundreds of satisfied customers every year.
If you have any questions regarding e-waste, feel free to reach out to us. Together we can all be part of the solution to Singapore's e-waste problem.